vinyl/reflective film/canvas/wallpaper eco solvent printer

Specifications
---
Usage:pvc flex banner,sav sticker,reflective film,canvas,wallpaper,pp paper
Plate Type:Digital Non-plate Printing
Type:Inkjet Printer
Condition:New
Automatic Grade:Automatic
Voltage:220V/110V
Dimensions(L*W*H):2900x850x650mm
Weight:180KG
Warranty:1 Year
Print Dimension:1800mm
Ink Type:eco solvent ink
color:CMYK
Feeding size:1830mm
Printing size:1800mm
Print head:dx5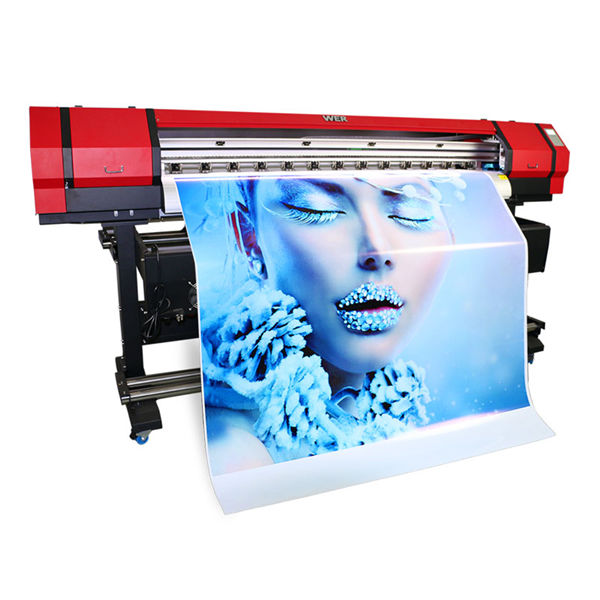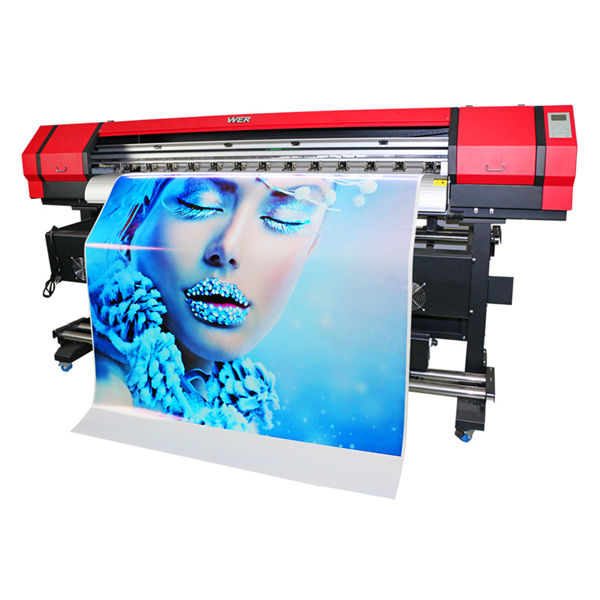 Application
---

Product Introduction
---
Eco Solvent Printer is our most popular model since 2013. M18 has gained good popularity among our domestic market and oversea dealers with it's fashionable outlook, stable performance, wide application range and cost effective features.
1) Fashionable Black Master outlook and durable mechannical design
2) Epson DX5/DX11/5113 print heads for high resolution image output
3) Standard ICC file tested with different print head and our inks for best color performance
4) 1800mm large print size meet wide range of print jobs for your business
5) Easy for installation, use and maintain.
It is easy for you to install and starting printing with our guidances&support based on manual book and installation video. If you meet problem in using our printers, just conatct us with specific situation, we will provide suitable solutions for you to solve.
Product Specification
---
Model

WER-ES160

Print Head and Quantity

Epson DX5*1(*2)

Epson DX11*1(*2)

Epson 5113*1(*2)

Print resolution

1440dpi

1080dpi

3200dpi

Print Width

1800mm

Print Speed
Draft Mode

18.5 sqm/h

15.9 sqm/h

21.6 sqm/h

Production Mode

15.3 sqm/h

12.3  sqm/h

18.1 sqm/h

Accuracy Mode

12.8 sqm/h

8.2 sqm/h

15.6 sqm/h

Ink
Ink Type

Eco solvent/water-based /sublimation ink

Eco solvent/water-based ink

water-based ink/sublimation ink

Color/Ink Tank Volume

CMYK/1000ml tank for each color

Supply Type

Negative pressure continuous ink supply

Print Media
Water-based Media

PP self-adhesive vinyl, backlit film, photo paper,  movable PP self-adhesive vinyl, photo cloth etc.

Oily-based Media

photo paper , canvas ,car sticker, reflective film, PVC cold lamination film etc.

Heating System

Fore / after heating

Drying System

Front fan drying system

Media Loading & Take up System

Standard

Cleaning System

Automatic cleaning

Data Transmission

Network port printing

Software

Maintop, Photoprint(optional)

Power Supply

220V/110V,50Hz/60Hz,temperature 15° C-30° C

relative humidity   40-60%
Product Detail
---
a) Original EpsonPrint HeadDX5/DX11/ 5113 for best speed/color/cost concern choices
Automactic lift capcontroled by motor, easy for print head cleaning & protection
Easy maintenance with easy disassemble cover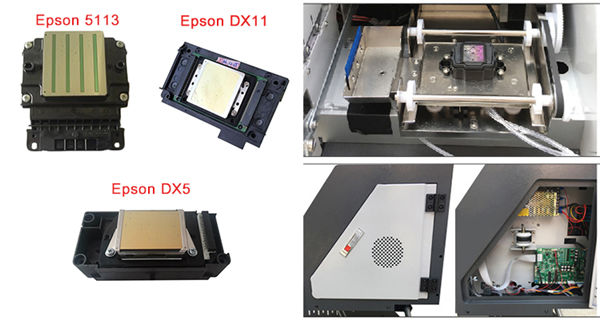 b) HIWIN Noiseless Rail. Fixed with 20 screws to ensure print head carriage movement Fast, Steady and Stable, thus enhance print accuracy
High density press wheels and air suction bed to make sure materialfeeding steady and precise
High quality driver-free uncoded boards set.Easy to install, use and maintain Back and front heating bed with front fans for instant drying of print image.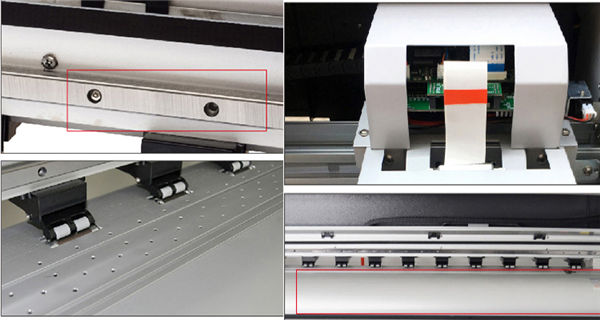 c) Chinese/English control panel system for easy cooperation of the printer.
Ethernet port connection for much higher data transmission to support faster print speed
Brushless motor to ensure long time printing stability and accuracy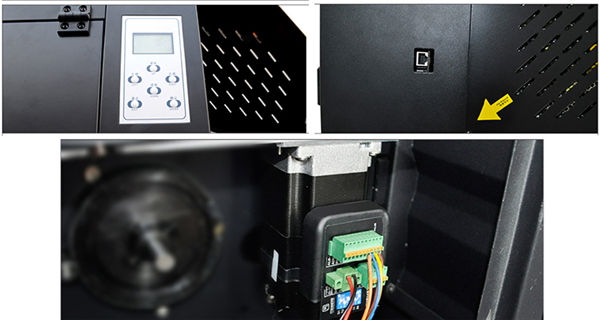 After-sales Service
---
After-sale service:
(1) Free Online Training.
(2) Manual book & Installation video guidance available.
(3) We accept onsite service by our engineers with related costs covered.
Warranty
(1) 1 Year Warranty.
(2) Lifelong Free Online Maintenance technical support by our professional technician team.
Why Choose Us
---
(1) R&D Center
Professional & experienced professors, engineers and designersteam dedicated to our printer mechanical design, color performance and durance etc. research and development for best using experience of our printers
(2)Production Line
Presently we have 4 main printer factories production line in China mainland to meet our dealers&end users quantity demands.
Zhengzhou factory is our headquarter and administative centre. OEM/ODM service available based on mutual agreements.
(3) Warranty Service
1 Year Warranty for printer; 3 Years Warranty for borads;
More than 13 years rich printer experience;Pre-Sales professional team for quotations & solution suggestions for outdoor&indoor / sublimation/UV flatbed business.After-Sales professional engineers for technical support and solution.