eco-solvent inkjet printer with high transfer rate

Specifications
---
UsageWer Eco Solvent Printer
Plate TypeWer Inkjet Printer
TypeWer Inkjet Printer
ConditionWer New
Automatic GradeWer Automatic
VoltageWer Single-phase AC 100-120 V
Dimensions(L*W*H)Wer W 277x D 71x H 140 cm
WeightWer 168KG
WarrantyWer 1 Year
Print DimensionWer 1620mm
Ink TypeWer SS21,ES3,Sb53
Print systemWer On-demand piezo head
Max Media WidthWer 1610MM(63.3inch)
Maximun print widthWer 1620mm (63.7inch)
Printing resolutionsWer 360, 540, 720, 1080, 1440 dpi
Max Print SpeedWer 605 Sqft per hour
Ink typeWer Mimaki SS21/ES3 eco solvent and SB54 Dye sublimation
Ink CapacityWer 440ml and 220ml
Safety StandardWer VCCI Class A/ FCC Class A, CE marking, CB Report
Payment TermWer T/T, L/C, Western Union, Paypal
Our Series high-speed, large-format, solvent printer / cutter devices go beyond extraordinary to deliver a wide range of applications, Eco-solvent inks in a variety of colors including silver and advanced printing technologies means you can produce anything in a single unit that fits your workflow, precision cutting capability gives you the ability to deliver custom and short-run items such as labels, T-shirt transfers or package prototypes, with the Our Series printers' superb quality, color fidelity and flexibility plus cutting capability you will go beyond the expected to increase your business and deliver more than your customers can imagine.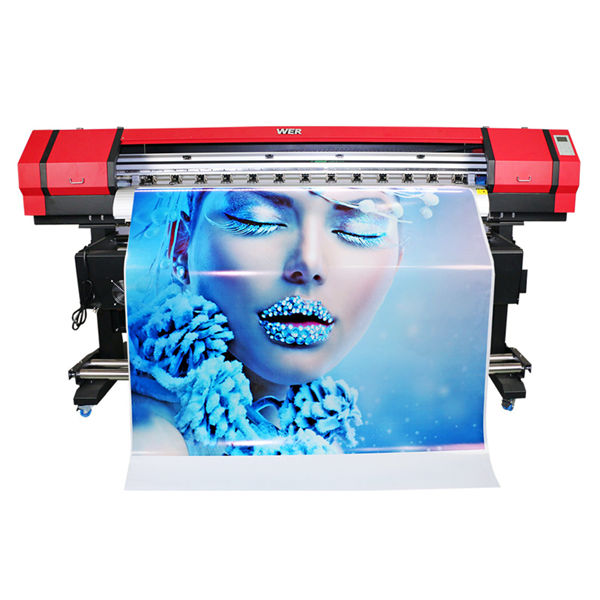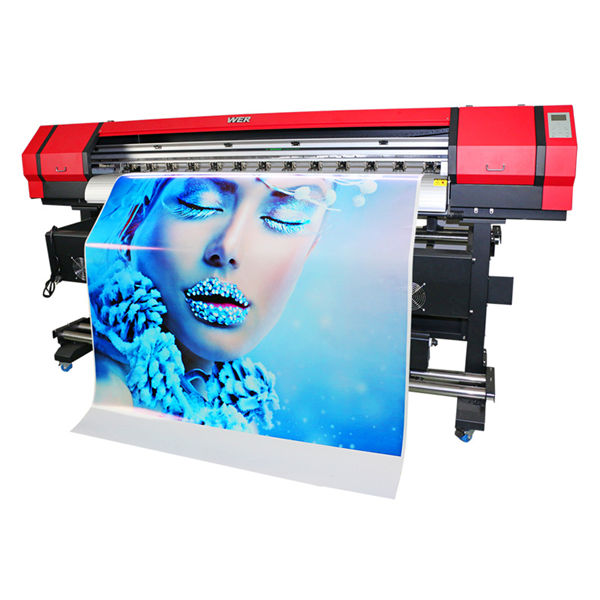 Technical Overview
---
Model Name
WER-ES160
Print Head
on-demand piezo, one print head per color 8 channels for a variety of ink configurations
Max print width
CJV150-75: 31.4 inches (800mm)

CJV150-107: 42.9 inches (1090mm)

CJV150-130: 53.5 inches (1361mm)

CJV150-160: 63.3 inches (1610mm)

Printing resolutions
360, 540, 720, 1080, 1440 dpi
Max. Media Width
CJV150-75: 31.8 inches (810mm)

CJV150-107: 43.1 inches (1100mm)

CJV150-130:  53.9 Inches (1371mm)

CJV150-160:  63.7 inches (1620mm)

Max print speed
105.9 SqM/Hr
Ink Type
Mimaki SS21 Eco-solvent ink: C,M,Y,K,Lc,Lm, Lk or W, Si.

Mimaki ES3 Eco-solvent ink: C,M,Y,K,Lc,Lm, W

Dye Sublimation ink: Bl, M,Y,K,Lbl, Lm.

Ink parameter
Ink Capacity
440ml cartridges available for most colors

220ml cartridges only for silver and white ink

Optional: 2-liter bulk ink system standard for most colors

Media roll weight
40kg
Media roll outer diameter
250mm or less
Media thickness
1.0mm
Power Supply
Single phase (AC 100-120 V / AC 200-240V - 60/50 Hz)*2
Interface
USB 2.0
Operational environment
Temp: 59 -86F

35-65%RH(non-condensing)

Machine Measurements
CJV150-75: 77*28*55 inch (195*71*140cm)

CJV150-107: 89*28*55 inch (226*71*140cm)

CJV150-130: 99*28*55 inch(251*71*140cm)

CJV150-160: 109*28*55 inch(277*71*140cm)

Printer Weight
CJV150-75: 126KG

CJV150-107: 142KG

CJV150-130: 157KG

CJV150-160: 168 KG
What you can do with the our Series
---
With Eco Solvent inks:
Signage
Vechicel Graphics
Point-of-purchase displays
Banners
Posters
Exhibition graphics
Window clings
and more......
With dye sublimation inks:
Flags
Fashion & Sportswear
Promotional
Exhibition soft signage
T-shirt transfers
and more.....
With on-board cutting:
Labels
Decals
Vehicle markings
Apparel transfers
and more......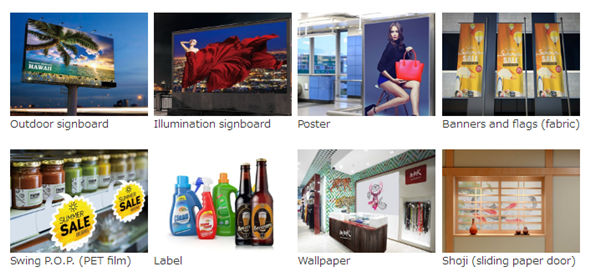 Why Choose us
---
1. Strict Quality Control:
We have over 10 workers cooperating on Quality control both for the original Material and finished Goods. QC before delivery is also what we need for each order.
2. Reasonable Pricing:
We run our own coating factory and Heat Press Machine assembling Workshop, thus to offer the most reasonable pricing and give the most profit to our clients.
3. One stop Solution:
We offer a wide range of sublimation paper, dye sublimation ink and Blanks. Making you able to source all the items you need